Welcome to the vibrant city of Christchurch, a haven for coffee lovers and food enthusiasts alike! Nestled on the South Island of New Zealand, this charming city has a thriving café culture that is sure to tantalize your taste buds and delight your senses. From its bustling streets to its serene parks, Christchurch is dotted with an array of cafes, each offering its own unique blend of flavours, ambiance, and hospitality.
Whether you're a local seeking your daily caffeine fix or a visitor looking to immerse yourself in the local culinary scene, exploring the best cafes in Christchurch is a must. But it's not just about the aromatic coffee or delectable treats – cafes in Christchurch offer an experience that goes beyond just food and beverage. These trendy and welcoming spaces serve as community hubs, where people gather to connect, relax, and indulge in the simple pleasures of life.
In this blog we will go through The 10 Best Cafes in Christchurch. Let's reed.
YOU MIGHT ALSO LIKE:
The Best Cafes in Christchurch
1. Soul Quarter
Soul Quarter Cafe is a cozy and friendly spot located in the heart of the city. With a unique blend of Mediterranean and Kiwi flavors, their food is crafted using locally-sourced and organic ingredients, catering to a range of dietary requirements. From freshly made salads to hearty breakfasts and sandwiches, there is something for everyone. The cafe also serves a selection of artisanal coffee and delicious cakes and desserts, perfect for a midday treat. Their warm and welcoming atmosphere and friendly staff make Soul Quarter Cafe a must-visit when in Christchurch.
2. Westend Stories Cafe
Westend Stories Cafe is a quaint little cafe in the heart of Westport that offers a warm and welcoming atmosphere. The cafe boasts a variety of delicious meals and drinks, including freshly brewed coffee, homemade baked goods, and scrumptious breakfast and lunch options. The interior is decorated with beautiful and unique art pieces that create a charming and cozy environment
3. Doubles
Doubles Cafe is a vibrant and modern eatery with a focus on fresh, local, and seasonal produce, it offers an extensive menu featuring a range of classic and contemporary dishes, all served with a unique twist. The cafe boasts a welcoming atmosphere, perfect for catching up with friends or grabbing a quick bite on-the-go. it also offers catering services for events and functions, as well as a range of delicious cakes and pastries for those with a sweet tooth.
4. Foundation Cafe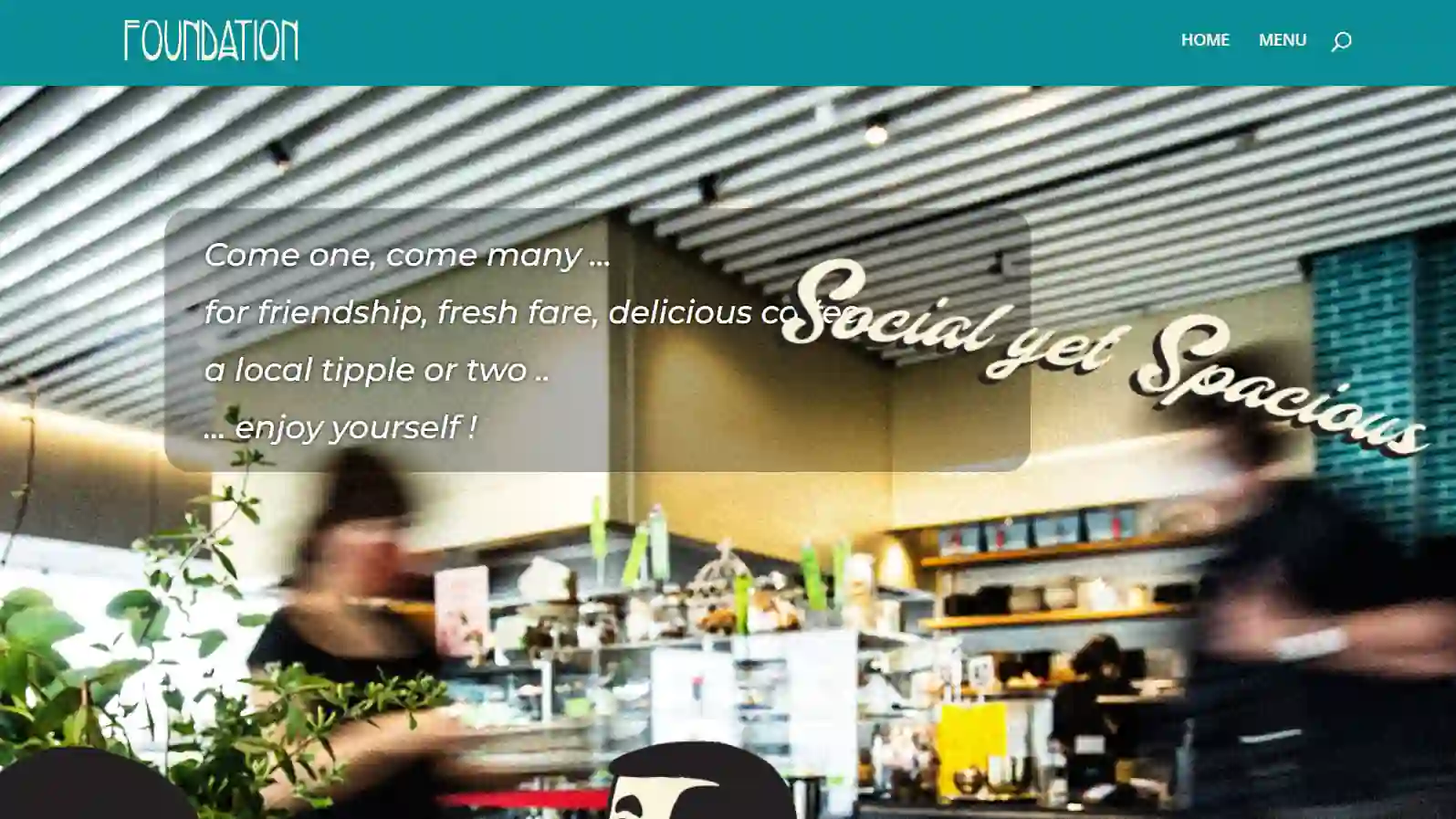 Foundation Cafe is a cozy cafe that offers delicious food and coffee. They serve breakfast and lunch, with a range of vegetarian and gluten-free options available. The cafe has a relaxed and welcoming atmosphere, with outdoor seating available for those who want to enjoy the sunshine. It also offers catering services for events and functions, as well as wholesale options for businesses. With a commitment to sustainability, they use local, organic ingredients wherever possible, and all their packaging is compostable.
5. Moment Cafe
Moment Cafe is a warm and inviting café. Their menu is focused on creating healthy and nourishing food options, with a range of vegan and gluten-free options available. The cafe offers an extensive beverage selection, including their signature Matcha Latte and a variety of smoothies and cold-pressed juices. It is dedicated to sustainability and uses eco-friendly packaging and locally sourced ingredients. Their cozy space also serves as a venue for events and workshops, making it a community hub for health and wellness in Auckland.
6. Child Sister
Child Sister Cafe is a cozy, family-friendly cafe serving delicious coffee, tea, and homemade baked goods. Their menu offers a range of vegetarian and gluten-free options, as well as daily specials. The cafe's unique name is inspired by the owners' relationship as siblings and their shared passion for providing a warm and welcoming atmosphere. With its friendly staff and delicious food, it is a must-visit spot for anyone in the area.
7. Ally & Sid
Ally & Sid cafe is a charming haven for coffee connoisseurs and food enthusiasts alike. With a warm and welcoming ambiance, this cosy cafe offers a delightful culinary experience with a touch of nostalgia. From their homemade treats to their artisanal coffee brewed to perfection, every sip and bite is a symphony of flavours that will leave your taste buds dancing with delight. Whether you're simply craving a gourmet pick-me-up, catching up with friends, or taking a moment for yourself, this cafe is a destination that will leave you craving for more.
8. Table at Monks Cafe
Table at Monks Cafe is a culinary haven that beckons food connoisseurs with its unparalleled charm. This hidden gem boasts a diverse menu crafted with locally-sourced ingredients that are lovingly prepared by their talented team of chefs. From scrumptious breakfast options to delectable dinner choices, it is a feast for the senses. With an inviting ambiance and friendly service, this culinary destination is a must-visit for those seeking a truly memorable dining experience in Christchurch.
9. Unknown Chapter Coffee Roasters
Unknown Chapter Coffee Roasters Cafe is a hidden gem for coffee connoisseurs and avid cafe-goers alike. With a commitment to sourcing only the best coffee beans from around the world, and roasting them in-house to perfection, it provides a unique experience. The sleek, modern interior offers a welcoming environment for customers to drink their carefully crafted brews. The menu features a variety of delicious treats to go with the coffee. Whether you're a coffee aficionado or simply seeking a cosy spot to relax, it is a must-visit destination in Christchurch for those looking for an unforgettable coffee experience.
10. Bunsen
Bunsen Cafe is a cozy haven for coffee connoisseurs and food enthusiasts alike. With a welcoming ambience, the cafe exudes an air of warmth and comfort, beckoning patrons to indulge in its offerings. The aroma of freshly brewed Switch Espresso coffee wafts through the air, tantalizing the senses. From delectable breakfast options to mouth-watering sandwiches and baked goods, it's menu boasts a scrumptious array of treats crafted with locally-sourced ingredients
FAQ's
What is the most popular coffee in NZ?
The most popular coffee is the "Flat White." A Flat White is a coffee made with a shot of espresso and steamed milk, with a smooth, velvety texture and a small amount of microform on top. It is typically served in a small cup and is known for its strong coffee flavour balanced with creamy, textured milk.
What do New Zealanders call coffee?
Much like their Australian counterparts, the friendly folk of New Zealand, known as Kiwis, have a penchant for endearing nicknames. Take, for example, the charming term "cuppa", which is a delightful way to refer to a comforting cup of tea or coffee. But that's just the tip of the iceberg when it comes to the rich tapestry of Kiwi slang. From their unique dialect springs forth a colourful and diverse encyclopedia of colloquialisms, peppered into everyday conversations with ease. It's a linguistic treasure trove that adds a touch of warmth and character to the already friendly and welcoming Kiwi cultu
What is the #1 coffee drinking country?
According to data from the International Coffee Organization, Finland has consistently topped the charts for the highest per capita coffee consumption for several years. On average, Finns consume around 12 kilograms of coffee per person annually, which is equivalent to roughly 10 cups of coffee per day! Coffee has become an integral part of Finnish culture, with coffee breaks being a cherished tradition among the Finnish people. It's no wonder Finland holds the title for being the top coffee drinking country in the world.