Welcome to our exciting guide to the best sushi trains in Auckland! If you're a sushi lover in search of a unique dining experience, look no further. Auckland is renowned for its vibrant food scene, and sushi trains are a popular choice for locals and tourists alike.
Sushi trains, also known as conveyor belt sushi, offer a fun and interactive way to enjoy this beloved Japanese cuisine. With plates of colourful sushi passing by your table, you can simply pick and choose your favourites as they glide past. From traditional nigiri and maki rolls to creative fusion creations, these sushi trains have something to suit every palate.
In this blog, we'll highlight the 7 standout sushi train restaurants in Auckland, each offering its own unique flair and culinary delights. Whether you're seeking a trendy hotspot in the city centre or a hidden gem in a local neighbourhood, we've got you covered. So get ready to tantalize your taste buds and embark on a sushi adventure through the bustling streets of Auckland. Let's dive in!
YOU MIGHT ALSO LIKE:
The Best Sushi Trains In Auckland
1. Sushi Train
Location: 85/89 Customs Street West, Auckland
Phone: 09 358 3434
Time: Mon to Sun – 11:30am ro 9pm
Sushi Train is a popular sushi eatery, renowned for its unique dining experience. This restaurant offers a delightful journey through a culinary paradise. Step into a vibrant atmosphere where sushi rolls glide along a conveyor belt, allowing diners to choose their favourite delicacies as they pass by. With a diverse menu featuring an assortment of fresh and flavourful sushi options, it caters to all taste buds. From classic California rolls to innovative creations, there is something for everyone. The skilled chefs use premium ingredients to craft each dish, ensuring a delightful gastronomic adventure.
2. K10 Sushi
Location: 314 Ponsonby Road Entrance via Redmond St City Council Carpark, Ponsonby, Auckland
Phone: 09 282 3265
Time: Tue to Sun – 3am to 9pm
K10 Sushi a remarkable sushi restaurant that promises an unparalleled dining experience. With a passion for freshness and creativity, it offers a diverse menu of delectable sushi creations, expertly crafted by skilled chefs. Whether you're a sushi aficionado or a curious newcomer, their menu caters to all palates, featuring a delightful array of traditional and contemporary sushi options. From the melt-in-your-mouth sashimi to the artfully rolled maki, each dish bursts with vibrant flavours and visually stunning presentations. Immerse yourself in a serene and inviting ambiance as you savor the fusion of flavours.
3. Daruma Sushi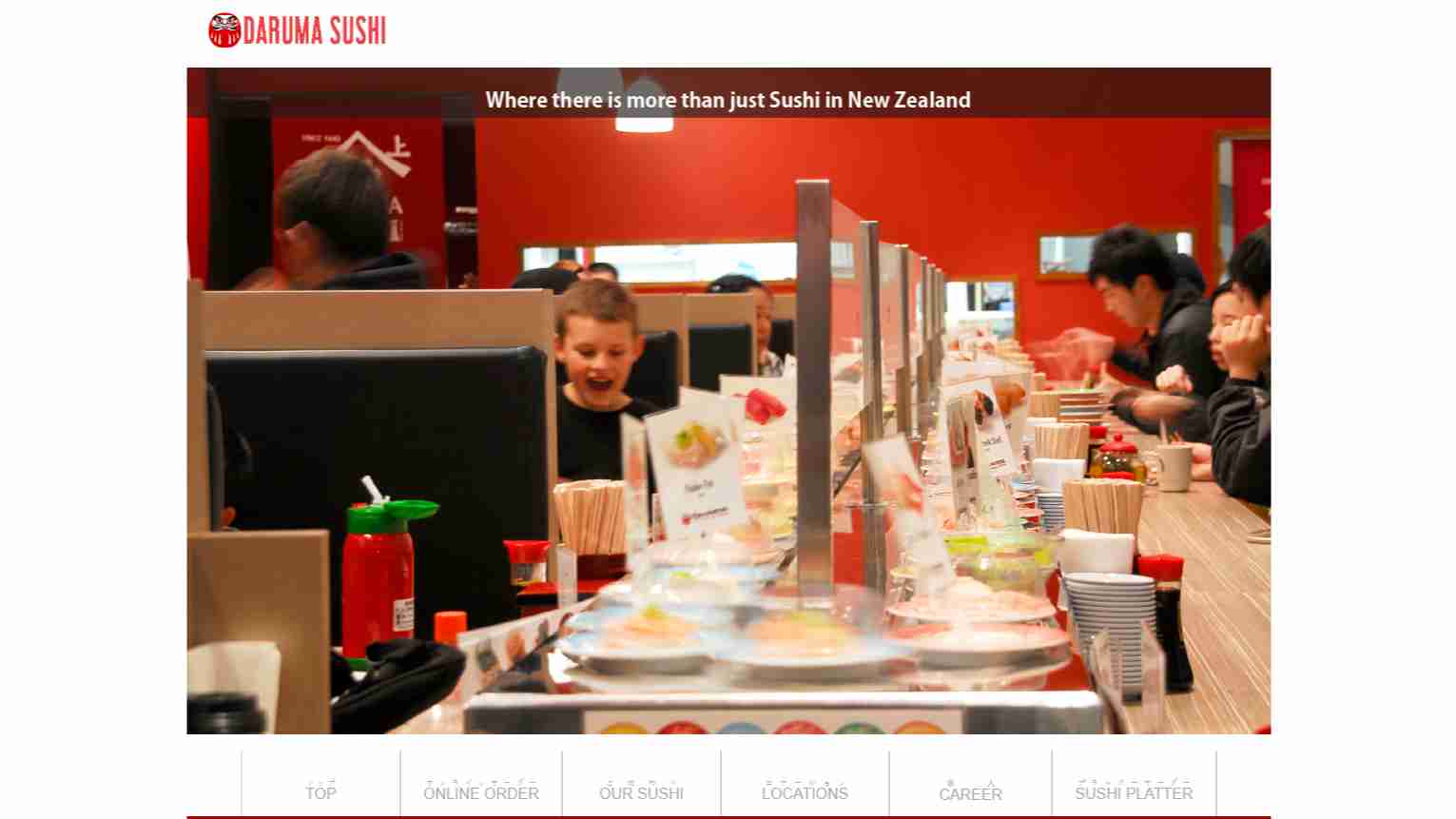 Location: 252 Oteha Valley Road, Albany, Auckland 0632
Phone: 09 414 2054
Time: Mon to Fri – 11:30am to 9pm
Daruma Sushi, a premier sushi eatery that will tantalize your taste buds with its delectable offerings. This restaurant promises an unforgettable dining experience. With a focus on freshness and quality, it sources the finest ingredients to craft their artful sushi creations. From traditional favourites like nigiri and maki rolls to innovative fusion dishes, there is something for every palate. The skilled chefs skilfully prepare each dish, ensuring a symphony of flavours that will leave you craving for more.
4. Moto Sushi Bar
Location: 305 Parnell Road, Parnell, Auckland 1052
Phone: 09 358 1610
Time: Mon to Fri – 10am to 9:30pm
Moto Sushi Bar, pride themselves on offering a unique dining experience that combines the art of sushi-making with exceptional flavours. Their talented chefs craft exquisite sushi rolls using only the freshest ingredients sourced from local suppliers. From traditional favourites like salmon and tuna to innovative creations featuring avocado, mango, and more, our menu caters to all tastes. With a cosy and inviting atmosphere, it is the perfect place to indulge in delectable sushi while enjoying the company of friends and family.
5. Sushi Pac
Location: 209 Queen Street, Auckland
Phone: 09 362 0435
Time: Mon to Fri – 9am to 4pm
Sushi Pac, an exquisite sushi haven that promises an unforgettable dining experience. Nestled within a contemporary setting, this sushi restaurant showcases a plethora of meticulously crafted sushi creations that will tantalize your taste buds. From the fresh sashimi to the mouthwatering rolls, each bite is a delightful symphony of flavours. Immerse yourself in the artistry of their skilled sushi chefs as they transform the finest ingredients into edible masterpieces.
6. Sake Bar Nippon
Location: 415 Manukau Road, Epsom, Auckland
Phone: 09 630 2511
Time: Tue to Sun – 5:30am to 9pm
Discover the essence of Japanese culinary delights at Sake Bar Nippon , a renowned sushi restaurant. Delight your taste buds with a remarkable selection of sushi, expertly crafted by skilled chefs using the freshest ingredients. Step into a world of exquisite flavours and traditional Japanese aesthetics, where each dish is a work of art. Indulge in a diverse range of sushi rolls, sashimi, and nigiri, all made with precision and care. With its warm and inviting ambiance, it provides the perfect setting to savor authentic Japanese cuisine.
7. St Pierre's Sushi
Location: 277 Broadway, Newmarket, Auckland 1023
Phone: 09 520 2402
Time: Mon to Sun – 9am to 7pm
St Pierre's Sushii, an exquisite sushi eatery renowned for its delectable Japanese cuisine. This charming restaurant offers a delightful dining experience for sushi enthusiasts. With a wide array of fresh and carefully crafted sushi rolls, sashimi, and nigiri, it tantalizes taste buds with its flavoursome creations. From classic favourites like California rolls to innovative specialities like dragon rolls, each dish is prepared with precision and expertise. The restaurant prides itself on using only the finest ingredients, ensuring an authentic and satisfying culinary journey.
FAQ's
What types of sushi are available on a sushi train?
A sushi train typically offers a variety of sushi rolls, nigiri sushi, sashimi, and other Japanese dishes like tempura and gyoza.
Are sushi trains a good option for vegetarians?
Yes, many sushi trains offer vegetarian sushi options like cucumber rolls, avocado rolls, and vegetable tempura.