Gym is not just a place to work out and build muscles, it is an essential part of a healthy lifestyle. Regular exercise has numerous benefits that extend beyond physical fitness, including improved mood, reduced stress and anxiety, increased energy levels, and better sleep quality. Additionally, gym workouts can help prevent chronic diseases such as obesity, type 2 diabetes, and heart disease. Making time for the gym in your daily routine can help you stay active and healthy, allowing you to enjoy all aspects of life to the fullest.
In this blog post we are trying to suggest to you The Best Gyms in Hamilton City where you can maintain and give a proper shape to your body. So, whether you're just starting out or a fitness enthusiast, adding gym sessions into your day-to-day life is a smart move towards a healthier and happier you.
YOU MIGHT ALSO LIKE:
Best Gyms In Hamilton
1. Les Mills
Les Mills Gym is a state-of-the-art fitness facility that offers a wide range of exercise options to its members. With a spacious and well-equipped workout area, it provides members with access to a variety of group fitness classes such as BodyPump, RPM, and Grit, as well as cardio and strength training equipment. The gym also features a dedicated functional training area for members to engage in high-intensity interval training (HIIT) and other specialized workouts. It offers a supportive and welcoming environment for people of all fitness levels, making it an ideal choice for anyone looking to improve their health and wellbeing.
2. Anytime Fitness
Anytime Fitness is a popular gym chain with multiple locations across the city. The gyms are open 24/7, allowing members to work out at any time that suits them. They offer a variety of equipment and facilities, including cardio machines, free weights, functional training areas, and personal training services. The gyms are staffed by experienced and friendly trainers who are available to help members with their workouts and fitness goals. It is a great option for people who want a convenient and flexible gym experience, with the added benefit of knowledgeable trainers to support them.
3. Snap Fitness
Snap Fitness offers state-of-the-art equipment, top-notch facilities, and a welcoming community for fitness enthusiasts of all levels. Members have access to a variety of equipment, including cardio machines, strength training equipment, free weights, and more. Personal training services are also available, providing members with one-on-one guidance and support to help them achieve their fitness goals. The facility is spacious, clean, and well-maintained, making it an ideal destination for those looking for a great workout experience.
4. City Fitness
City Fitness provides top-notch fitness facilities and services to its members. It features state-of-the-art equipment, modern cardio and weight training zones, and a wide range of group fitness classes led by certified instructors. What sets City Fitness apart from other gyms is their focus on creating a friendly and supportive community where everyone feels welcome and motivated to achieve their goals.
The gym also offers a range of personalized services, including nutrition advice and personal training, to help members achieve their fitness goals. Whether you're a beginner or a seasoned athlete, it is the perfect place to work out, socialize, and achieve your fitness goals.
5. First Place fitness
First Place fitness wants to provide a good environment for people of all fitness levels. It boasts a range of features, including state-of-the-art equipment, group fitness classes, personal training sessions, and nutritional guidance. What sets the gym apart from others is their commitment to fostering a sense of community and support among members. Whether you are a seasoned athlete or new to fitness, First Place Fitness offers a supportive and engaging atmosphere to help you reach your goals.
6. Jetts
Jetts Gym is a popular fitness club located in Hamilton. It offers a variety of equipment and facilities to help its members achieve their fitness goals, including free weights, a designated area for stretching and mobility exercises, and cardio machines. What sets it apart from other gyms is its 24/7 access and flexibility, allowing members to work out at any time of the day or night. Additionally, it provides affordable membership options without long-term contracts, making it a great option for those looking for a convenient and cost-effective gym experience.
7. Fast Lane
Fast Lane offer a wide range of facilities and services that cater to all fitness levels and preferences. Their gym is equipped with state-of-the-art equipment and their group fitness classes include more relaxing options such as yoga and Pilates as well as high-intensity workouts such as HIIT. They also offer personal training sessions for those who want one-on-one attention and customized fitness plans. With a convenient location and flexible membership options, it's easy to see the membership of this gym.
8. Physiques Health & Fitness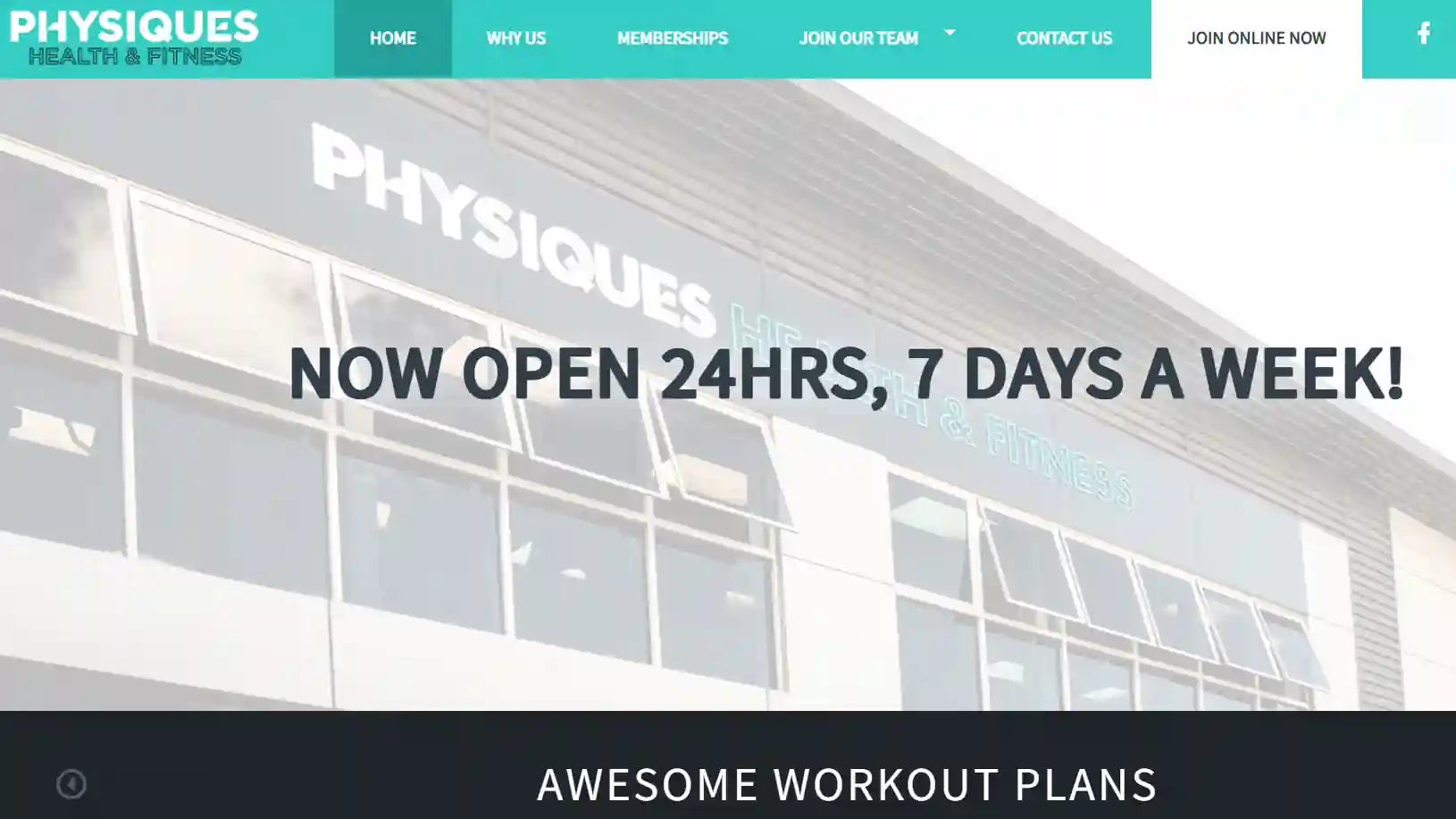 Physiques Health & Fitness has wide range of fitness equipment, including state-of-the-art cardio machines, weight machines, and free weights. This ensures that clients have access to everything they need to achieve their fitness goals and the staffed with experienced personal trainers who can help clients create personalized workout plans and provide guidance and motivation along the way. Overall, it is the perfect gym for anyone looking for a supportive and well-equipped fitness centre in Hamilton.
9. Be Active Fitness
With a wide range of top-notch facilities and amenities, Be Active Fitness offers a comprehensive health and fitness experience for people of all fitness levels. From their state-of-the-art cardio and strength equipment to their extensive range of yoga, spin and group fitness classes, it has something for everyone. Experienced personal trainers and coaches are always on hand to provide expert guidance and support to help you achieve your fitness goals and boost your confidence while working out.
10. STM functional fit
STM Functional Fit is dedicated to helping its clients achieve their fitness goals by providing them with the tools, knowledge, and support they need to succeed. The gym has state-of-the-art equipment, highly experienced trainers, and a wide range of fitness programs and classes that cater to every fitness level and goal. It is a community of like-minded individuals who share a passion for fitness and wellness.
The atmosphere of the gym is welcoming and inclusive, and clients receive personal guidance and attention from the trainers. They are dedicated to helping clients achieve their goals. It offers a variety of amenities, flexible membership options, and affordable rates, making it the perfect gym for anyone looking to get fit, stay healthy, and have fun while doing it.
FAQ's
How do I choose the best gym?
Choosing the best gym depends on your personal preferences and fitness goals. Here are some factors you should consider when selecting a gym:
Location: Choose a gym that is conveniently located near your home or workplace, as this will make it easier for you to stick to your fitness routine.
Facilities and equipment: Make sure the gym has the equipment and facilities that you need to achieve your fitness goals. For example, if you want to do strength training, look for a gym with a wide variety of weightlifting equipment.
Staff and trainers: Look for a gym with knowledgeable and supportive staff and trainers who can help you reach your fitness goals.
Membership options: Check the gym's membership options and pricing to ensure they fit within your budget and schedule.
Cleanliness and safety: Make sure the gym is clean and well-maintained, with appropriate safety measures in place.
Group fitness classes: If you enjoy working out in a group setting, look for a gym that offers a variety of group fitness classes.
By considering these factors, you can select the best gym that meets your needs and helps you achieve your fitness goals.
What is the best age to join a gym?
There is no specific age that is considered the "best" to join a gym. The right age depends on the person's physical and mental health, and what they want to do with their life.
However, many gyms require individuals to be at least 16 years old to use their facilities without adult supervision. Some gyms may also offer special programs or classes for children and teenagers, typically starting at around age 12 or 13.
It's important to consult with a doctor or a qualified fitness professional before starting any exercise program, regardless of age. This is especially important for younger people because they may still be growing and developing. Some training methods or exercises may not be right for their stage of development.
What should a beginner do in the gym?
If you're a beginner at the gym, it's important to start slowly and focus on building a solid foundation of strength and fitness before progressing to more advanced exercises or routines. Here are some tips for what a beginner should do in the gym:
Warm up: Begin your workout with a few minutes of light cardio (such as jogging on a treadmill or cycling) to raise your heart rate and warm up your muscles.
Strength training: Start with basic strength training exercises that work major muscle groups, such as squats, lunges, push-ups, and bench presses. Use lighter weights or resistance bands to start, and focus on proper form and technique.
Cardiovascular exercise: Add some moderate-intensity cardiovascular exercise, such as jogging on a treadmill or using an elliptical machine, for 20-30 minutes at a time.
Stretching: End your workout with some gentle stretching to improve flexibility and prevent injury.
Rest and recovery: Make sure to give your body enough rest and recovery time between workouts, especially when you're first starting out. Aim for 2-3 strength training sessions and 2-3 cardio sessions per week, with at least one rest day in between.
Seek guidance: Consider working with a qualified personal trainer who can help you develop a safe and effective workout plan tailored to your specific goals and fitness level.
Remember, consistency is key when it comes to achieving your fitness goals. Start with small, manageable goals and gradually increase the intensity and duration of your workouts over time. And always listen to your body – if something doesn't feel right or causes pain, stop and consult with a qualified fitness professional or healthcare provider.