Looking for a taste of Germany in the heart of Auckland? Look no further than the best German restaurant in town! Whether you're a die-hard fan of schnitzel or just looking for a hearty meal, a German restaurant is the perfect place to start your evening.
In addition to the delicious food, German restaurants offer a unique atmosphere that is both cosy and welcoming. From the rustic decor to the friendly staff, you'll feel like you've been transported to a cosy tavern in the heart of Bavaria.
So whether you're celebrating a special occasion or just looking for a satisfying meal, be sure to check out the best German restaurant in Auckland. With its delicious food and welcoming atmosphere, it's sure to become a new favourite spot for locals and visitors alike.
The Importance of German Cuisine
German cuisine is renowned for its hearty and filling dishes that are perfect for cold winter nights. It's no wonder that many traditional German dishes have become popular all around the world, such as schnitzel, sausages, and sauerkraut. German cuisine also has a rich history and cultural significance that is worth exploring.
YOU MIGHT ALSO LIKE:
Best German Restaurant in Auckland
1. Berlinchen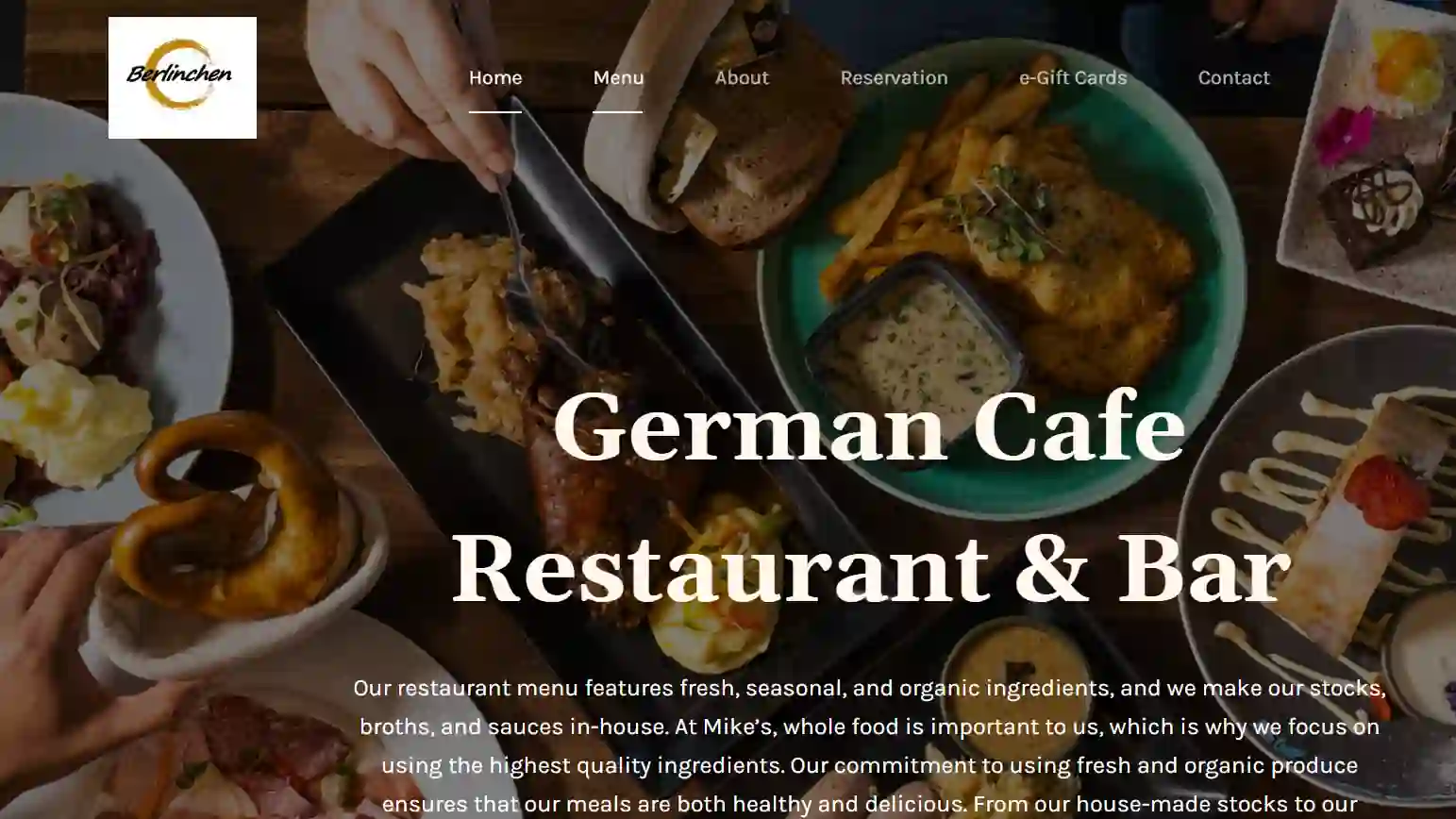 Location: 35 Hobson Street, Auckland CBD, Auckland
Phone: 09-300 6111
Web: Berlinchen
Located on Hobson St, Berlinchen Restaurant offers an authentic German dining experience. The menu features a range of classic German dishes, including schnitzels, sausages, and pretzels. They also have an extensive beer list, with a variety of German and European brews on tap. Their schnitzel is a must-try, and they offer a variety of options, including veal, pork, and chicken. They also have vegetarian and gluten-free options available.
2. The Bavarian
Location: Rooftop Dining Precinct, Westfield Newmarket
Web: The Bavarian
If you're looking for a lively atmosphere, The Bavarian in Newmarket is the perfect spot. With long wooden tables and a beer hall vibe, this restaurant offers a fun and casual dining experience. Their menu features classic German dishes, such as sausages, schnitzels, and pork knuckles, as well as some more modern creations, like their famous chicken wings. They also have an impressive range of beers on tap, including their own Bavarian-brewed beer.
3. Der Metz
Location: 7 Averill Avenue, Kohimarama, Auckland
Phone: (09) 528 8012
Web: Der Metz
Der Metz is a family-run restaurant that specializes in traditional German cuisine. Their menu features a range of hearty dishes, such as goulash, sauerbraten, and schnitzels. They also offer a variety of vegetarian options, including their popular vegetarian schnitzel.
The restaurant itself has a cosy, rustic feel, with wooden tables and decor that evokes the feeling of a German beer hall.
4. Mitten Drin
Location: 390A Rosebank Road, Avondale, Auckland,
Phone: 09 820 0335
Web: Mitten Drin
Mitten Drin is a German restaurant, offering a range of classic dishes as well as some modern fusion creations. Their menu features traditional dishes like schnitzels and sausages, as well as some more unique offerings like their spiced lamb shank. They also have an impressive selection of German and European beers, as well as some local craft options.
5. Sylvias' Bakery
Location: 12 Queens Road, Panmure
Phone: 09 522 0178
Web: Sylvias' Bakery
While not strictly a German restaurant, Sylvia's Bakery offers a range of delicious German-inspired pastries and baked goods. Their menu includes items like strudel, pretzels, and apple cake, all made with authentic German recipes.
In addition to their baked goods, they also offer a range of breakfast and lunch options, including some German-inspired dishes like their pork schnitzel burger. With a charming atmosphere and friendly service, it is a must-visit for anyone with a sweet tooth.
FAQ's
What are some must-try dishes at the best German restaurant in Auckland?
If you're visiting the best German restaurant in Auckland, there are several must-try dishes that you shouldn't miss. Some of the most popular German dishes include:
Schnitzel – Thinly pounded meat coated in breadcrumbs and fried until crispy.
Sausages – A variety of sausages, including bratwurst and weisswurst, are commonly found on German menus.
Sauerkraut – A fermented cabbage dish that is a staple in German cuisine.
Spätzle – Soft egg noodles that are often served as a side dish.
Black Forest cake – A rich chocolate cake layered with whipped cream and cherries.
Do the best German restaurants in Auckland cater to dietary restrictions?
Yes, most of the best German restaurants in Auckland offer options for those with dietary restrictions. Many dishes can be made gluten-free, vegetarian, or vegan upon request. It's always best to inform the restaurant of any dietary restrictions when making a reservation or placing an order.